South Carolina is a charming Southern state that offers visitors a wide variety of attractions and experiences. From stunning beaches and historic landmarks to delightful local cuisine and world-class golf courses, there are countless reasons why you should visit South Carolina.
Many tourists contemplating a trip to the Southeastern United States ask if they should visit North Carolina or South Carolina. While North Carolina has attractive tiny villages and the vibrant metropolis of Raleigh, visitors should choose South Carolina as their next trip spot. South Carolina is wonderful all year, with sunny summer days and cool fall evenings. The Palmetto State is also home to some of America's most picturesque municipalities.
According to BoxOfficeTicketSales, there are many things to do in South Carolina, which makes it an ideal destination for both solo travelers and families. Do you need any more convincing to visit South Carolina? The following are 10 reasons why you should visit South Carolina.
1. Myrtle Beach
Myrtle Beach is one of the most popular tourist destinations in South Carolina. Located on the Atlantic Coast, Myrtle Beach boasts over 60 miles of stunning beaches that offer something for everyone. Whether you're looking to relax with a good book, try your hand at surfing or enjoy a fun-filled day with the kids, Myrtle Beach has it all.
The entire family will enjoy the superb hotels, amusement, and seaside pursuits that Myrtle Beach has to offer. Head to Folly Beach, where watersports are a necessity, if you like your beaches a bit more daring. Whatever your inclination, South Carolina has a wide variety of the top beaches in the United States.
2. Charleston's Historic District
Charleston's Historic District is a must-visit for history buffs and architecture enthusiasts. Charleston is the oldest and largest city in South Carolina, and its historic district is home to many well-preserved examples of 18th-19th century architecture. Visitors can take a leisurely stroll down cobblestone streets and marvel at the beautiful pastel-colored homes, historic churches, and public buildings that tell the story of this charming city's rich past.
3. Hilton Head Island
Hilton Head Island is a beautiful barrier island located on the southern coast of South Carolina. It's the perfect destination for nature lovers and outdoor enthusiasts, with miles of well-maintained bike paths, great kayaking opportunities, pristine beaches, and world-class golf courses. The island is considered to be one of the top 10 beaches in the United States.
4. Southern Cuisine
The South is known for its distinctive cuisine, and South Carolina is no exception. Visitors to South Carolina can indulge in delicious dishes like shrimp and grits, fried green tomatoes and barbecue that will tantalize their taste buds. The barbecue in particular, is a must-try, with different regions of the state having their own unique styles and flavors.
5. Festivals and Events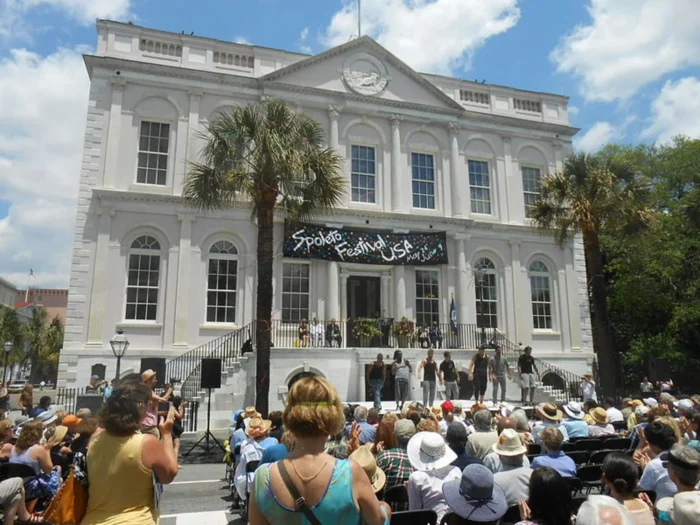 South Carolina is home to many exciting festivals and events throughout the year. From the world-famous Spoleto Festival USA in Charleston to the South Carolina State Fair in Columbia, there's always something fun and exciting happening in Palmetto State. The Charleston Food and Wine Festival is another popular event that draws foodies from around the world to sample some of the best cuisine South Carolina has to offer.
South Carolina has plenty of culturally and historically significant cities, such as Columbia, which is home to the legendary State House, an aesthetically beautiful edifice that houses the governor's offices. Similarly, the South Carolina State Museum, housed in an ancient mill on the Congaree River, features a range of intriguing exhibits and is a fun day out for both young and the elderly.
If your children like interactive education, the Children's Museum of Upstate in Greenville is a great place to take them. It emphasizes active learning and has a variety of hands-on educational experiences. What better way to explore a new state than to learn about its rich history?
6. Museums
South Carolina is home to a diverse range of museums that showcase the state's rich history and culture. One of the most popular museums in South Carolina is the South Carolina State Museum, located in Columbia. Founded in 1988, the museum boasts four floors of exhibits that cover everything from natural history and art to technology and transportation.
The Charleston Museum is another must-visit museum in South Carolina, as it is considered to be one of the oldest museums in the country. Founded in 1773, the Charleston Museum is home to a vast collection of artifacts and exhibits that tell the story of South Carolina's history, including its role in the American Revolution and Civil War. There are also several museums located throughout the state that focus on specific topics, such as the Confederate Relic Room and Military Museum in Columbia, which showcases a unique collection of artifacts related to the state's military history.
7. Plantations
South Carolina is also known for its historic plantations that offer visitors a glimpse into the state's past. Many of these plantations, such as the Magnolia Plantation and Gardens in Charleston, boast beautiful gardens that are perfect for a leisurely stroll. Other plantations, such as the Boone Hall Plantation in Mount Pleasant, offer guided tours that delve into the history of slavery and plantation life in South Carolina.
The earliest garden in America is located at Magnolia Plantation and Gardens. The garden has unlimited amounts of flowers and foliage, as well as wonderful walks and charming bridges. Daffodils, azaleas, and hydrangeas are just a few of the blooming flowers in this lovely garden. Visit Magnolia Plantation and Gardens in the spring for the greatest views.
Conclusion
The state of South Carolina offers a rich variety of experiences for locals and visitors alike, from its mouth-watering cuisine to its fascinating museums and historic plantations. With diverse festivals, events, museums, and plantations to explore, there's truly something for everyone in the Palmetto State. Whether traveling alone, with friends, or with family, South Carolina is a destination that should definitely be on your travel list.
Visitors to the state can indulge in world-class cuisine at festivals like the Charleston Wine and Food Festival, and explore museums such as the South Carolina State Museum. They can also take a step back by visiting iconic plantations like the Magnolia Plantation and Gardens or learn about the state's military history at the Confederate Relic Room and Military Museum. Overall, South Carolina is a prime travel destination that should not be missed by anyone seeking an enriching and eclectic experience.