Right in the middle of Central Europe, Budapest prepares for its most notorious SEO event this year – SEO Vibes. On October 5th, SEO specialists from all around the world will be able to share ideas, listen to some of the world's most prominent SEO experts' speeches, and network with fellow SEO enthusiasts.
There's also going to be a huge party for all to relax and connect together – let's take a dive into what SEO Vibes is all about.
SEO: More Than an Industry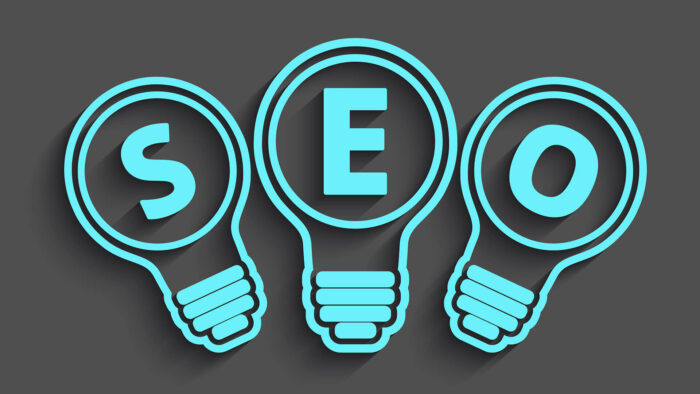 The rapid growth of the SEO industry within the CEE region has been nothing short of meteoric. The CEE is a vast region with a diverse blend of emerging markets, many of which are of digital nature, but was still often underestimated in the past.
Now it's a bustling hub of SEO expertise and innovation – but what factors have led to this, and why is the SEO community worldwide turning its attention to the CEE?
Over the last decade or so, the CEE has shown impressive growth in internet penetration, heavily promoting the e-commerce sector and creating fertile ground for online businesses.
Naturally, where there are online businesses, the need for SEO follows closely, as business owners need to ensure visibility and high-ranking positions on search engines for their websites.
Tomasz Domański, the head of International Growth at WhitePress – the organizers behind the event – rightly puts it: "There are several SEO maestros in the CEE region. It's high time their expertise finds a grand stage."
SEO Vibes: SEO Event of the Year
SEO is a world where change is the only constant – staying updated is not just a necessity, but a way of life. International conferences become incredibly useful in this dynamic industry, since they allow professionals to get acquainted with the latest industry trends and innovations, and take a look at unique case studies from leading companies and SEO experts.
SEO Vibes aims to be exactly that – an enriching experience for all attendees, bringing the best of both local and global SEO insights under one roof. The organizers also hope that this event will put CEE's SEO professionals out there in the wider world.
Robert Toth, Country Manager, WhitePress Hungary, says: "This conference is the platform for Hungary and CEE markets to shimmer on the global SEO canvas. The growth witnessed here in recent years has been exceptional, and such an event only accentuates it!"
Where and When Is SEO Vibes Taking Place?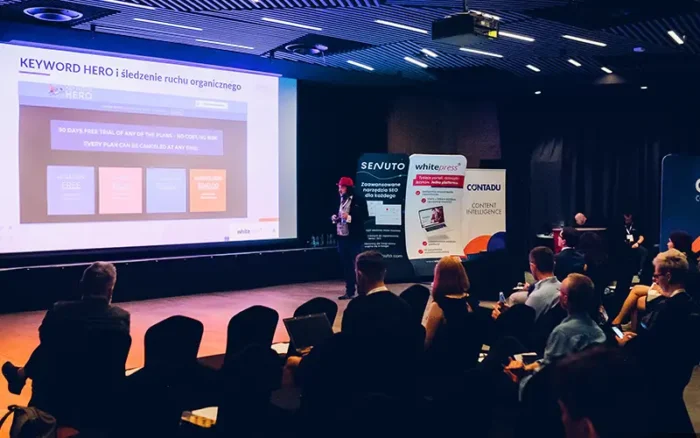 Prepare to be amazed by some of the world's brightest SEO heads at the Eiffel Art Studios on October 5th at SEO Vibes, with renowned SEO icons preparing presentations, including Kyle Roof from High Voltage, Bastian Grimm from Peak Ace, and Koray Tuğberk GÜBÜR – the founder of Holistic SEO & Digital and a respected SEO guru.
All guests are in for a journey, on which they will discuss some of the most relevant topics in SEO today, from artificial intelligence to the intricacies of data science and content marketing as a whole. The conference promises a treasure trove of insights, and – looking at this year's lineup – that's exactly what the guests are getting.
The venue itself – Eiffel Art Studios – is a place like no other. Nest;ed in the iconic Hungarian State Opera's artistic complex, the studio is named after the legendary Gustave Eiffel and is an experience in itself.
It has a rich history as a building for the Hungarian Royal Railways, now restored and turned into an art museum and cultural venue. The after-party will take place within this iconic structure as well, promising a night you won't forget easily!
This Year's Speakers at SEO Vibes
This year, SEO Vibes conference will be hosting:
Raluca Radu – Founder of MTH Digital and Co-Organiser of GPeC, Raluca is a titan in the CEE digital marketing space. Her two-decade-long journey in the sector has seen her nurture e-commerce in the region. Passionate about data-driven strategies, she's an avid educator on her popular YouTube channel, Digital Brunch.
Mihai Vânătoru – Leading at DWF as its CEO, Mihai oversees 200+ active SEO projects with a battalion of over 100 SEO professionals. His contributions to the realm of digital marketing are extensive, working with global giants and propelling organic traffic.
Bastian Grimm – At the forefront of Peak Ace as its CEO, Bastian is a recognized figure in international SEO and the burgeoning world of AI in digital marketing. His achievements are numerous, including being crowned the "Search Personality of the Year" in 2019.
Alex Galinos – Juggling multiple roles, Alex is not only the Head of SEO at hoppa, but also the Co-Founder & Marketing Manager of Parents Hub. His diverse background in SEO spans various industries, cementing him as a trusted authority in the sector.
Damian Sałkowski – As the CEO at Senuto, Damian's 15-year-long journey in SEO is marked by his emphasis on data-driven strategies. His entrepreneurial spirit is evident in the businesses he nurtures daily, making him a key figure in the industry.
…and many more!
For more details on the schedule, topics, and speakers, visit the event landing page at whitepress.com/en/seo-vibes.
Packages Tailored for You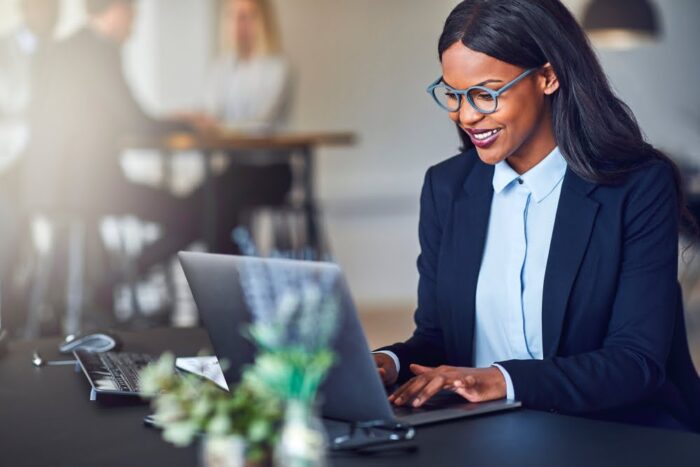 As Aleksandra Smętkiewicz, International Project Manager at WhitePress, rightly puts it, "This isn't just about SEO; it's about experiencing Budapest." And what better way to experience it than a majestic Danube cruise on October 4th?
A part of the exclusive Jazzy package, the cruise is an impeccable blend of business networking, sightseeing, and the ethereal charm of the city with a dash of Hungarian wine.
There are two exquisite packages for attendees:
The Classy Package focuses on core knowledge acquisition, networking, and of course, the after-party. From lectures to gift packs, this package promises a comprehensive experience.
The Jazzy Package is an extended delight, offering everything from the Classy package along with the exclusive Danube cruise experience.
The SEO Vibes Conference isn't just another event; it's where the past, present, and future of SEO meet in the heart of Europe. We hope to see you all in Budapest this October!