The countless number of games and gaming sites means that gaming enthusiasts have immeasurable opportunities to enjoy themselves and have loads of fun. However, when engaging in online games, your safety on the internet is crucial owing to the ever-increasing cyber-attacks. As a result, you need to be vigilant and ensure that you sign up with a reputable gaming website that will guarantee you a safe gameplay experience. In this article, we provide the essential tips that can help you assess gaming websites before you sign up with them.
Look for Licensing Information
When playing online games, you need to stick to online platforms that are regulated and licensed. Make sure you are signing up with an online gaming website that is licensed by a renowned gaming authority. If an online gaming platform is not licensed and lacks all the required permits to operate, it means that some of its operations may be illegal. Moreover, many scammers try passing off fake online gaming websites so as to lure you into giving your private information.
On the other hand, licensed websites are subjected to stringent regulations and you can be assured of the safety of your financial and personal data with them. In addition, their games are also fair since they are independently audited by reputable organizations.
Read Online Reviews from Players
When you sign up with an online gaming platform, you will be entrusting the gaming website with your private information such as financial and personal data. Therefore, it is important to research extensively and check whether other players have had a positive experience with that particular platform. By going through online reviews, you can easily distinguish between a site that is genuine and one that is not. Furthermore, you may get detailed information about the experiences that players had with issues such as payment methods, deposits, withdrawals, and the safety of their data on the site.
Fortunately, there are many review websites online that can provide you with a significant amount of genuine information from real players about a specific gaming website. From such sites, you will get lots of information about the gaming sites from people who have had actual experiences with them. Using the experiences of other players to make your choices will help you save lots of time and effort. Therefore, before making your decision about any gaming platform, it is best to read reviews from players and professional critics.
Every gaming niche would have its own community for these reviews. For instance, if you are a poker enthusiast then you might want to explore TightPoker, where experts have listed all the best websites to play poker for real money in 2023.It has even gone further to show the criteria that they use to review online poker sites.
Look at The Gaming Website's Security Features
Checking the security precautions set up by a gaming platform is important before you start playing on the site. When signing up, you will be required to give your personal data and financial information, and a secure website will protect you from identity theft or loss of your data. A secure gaming platform will always have "HTTPS" in its URL. You should also look for a padlock symbol in the browser to confirm that your connection to the website is secure and encrypted.
Read the Website's Terms and Conditions
Before signing up with any gaming platform, take your time to read and comprehend their terms and conditions. This is important because different platforms will have varying terms and conditions for their clients. Furthermore, by reviewing their terms and conditions, you will avoid any hidden charges or surprises in the future.
Although reading the extensive fine print may not seem exciting when you want to just start playing and enjoying yourself, it is an essential thing to do. You should also check in the fine print the details of everything associated with deposits, withdrawals, rewards, and bonuses before committing yourself. Such issues are crucial and it is important to be informed about any requirements or restrictions so that you do not end up disappointed if you do not satisfy the eligibility criteria for a specific bonus or reward.
Check Out Their Payment Options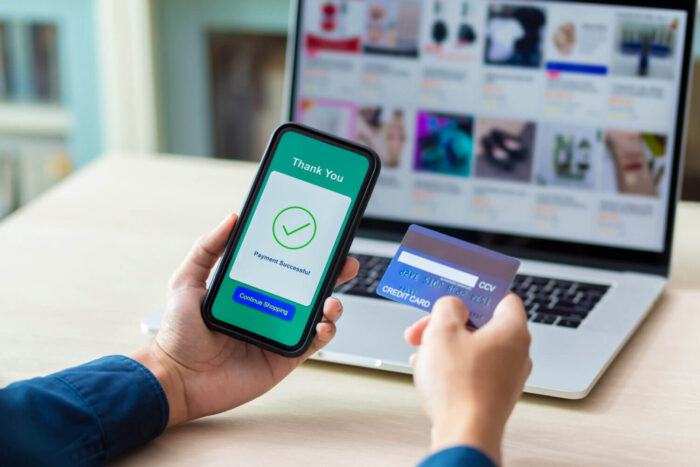 With the advancing technology we are experiencing today, there are different banking methods for players to use. Therefore, you should take your time to pick a gaming site that offers the payment method you are comfortable with. Moreover, you must ensure that their withdrawals and deposits do not come with any hidden charges that you may not be comfortable with.
Ensure the Gaming Website has a 24/7 Customer Support Team
The truth is that your gaming experience will not always be smooth. At some point, you may encounter issues or hindrances and may require help from professionals or people who are conversant with your gaming platform. Due to such unforeseen circumstances, it is important for the gaming platform to have a customer support team that is available around the clock. Nobody would want to find themselves stuck on a gaming problem for hours without getting any help.
The best way to determine whether a gaming platform has reliable customer care representatives is by contacting them before you even sign up. Talking to these individuals through the provided communication methods will help you know whether they can be helpful or not. If they are unavailable, not cooperative, or do not answer your questions, then you should consider this as a warning sign and continue looking for a platform with excellent customer support.
The Bottom Line
Before you sign up for any gaming platform, you should always remember that your safety comes first. Moreover, you should only engage with sites that have a long-standing reputation and are deemed trustworthy. Remember, you can only enjoy your online games if you are confident of the safety of your personal and financial information while gaming online.
Furthermore, understanding the dynamics of gaming websites and how they work will help you improve your gaming performance. When you keep these tips in mind, you will definitely be able to choose a reliable gaming platform that will offer you the best gameplay experience.