The journey of video games started in the 1950s. Starting from simple games that are played on mainframes and minicomputers, video games have come a long way since then. When you are a video game fanatic, you will know the addiction and craze it has got.
The evolution of video games has made them limitless. You no longer need a PC or attach wires to your TV set to play a game. If you have a phone, you are good to go. The games and creative minds have taken video games to the next level. There are games like PubG where you can connect with others and be in the games. On the other hand, your smartphones offer simple mind games, which is a great time pass.
If you have come here looking for options about what games you should be playing next, you have come to the right place. You may want to rekindle the video gamer in your or play some video games and pass the time while waiting for your favourite games' release; you have our support.
Stock yourself up to play these fantastic games and spend a cosy winter with your tribes playing the season away:
1. Night In The Woods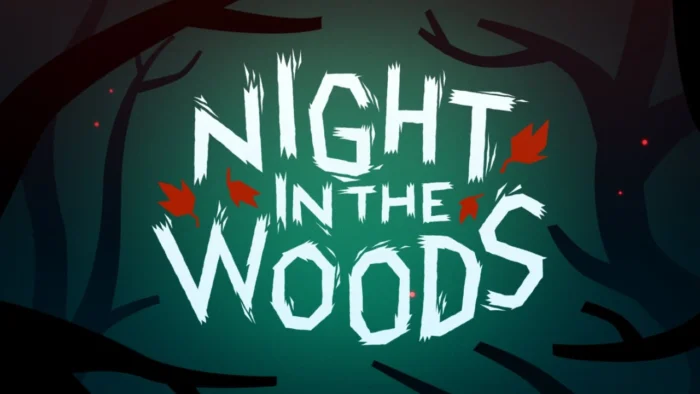 If you love role-playing games, Night In The Wood soothes your heart. This game is about Mae, an anthropomorphic cat in her 20s. She journeys to return to her parent after dropping out of college. This game covers the struggle that young adult has to face to make their place in the world. You will be confronted with life choices, mistakes, and mental health issues that an adult goes through.
Night In The Woods is a personal game that will forever affect your mind. Snappy dialogues, close relatability to life, and finding new directions will leave a stunning and impactful effect after you have finished playing the games.
2. The Dark Pictures Anthology: The Devil In Me
This game is based on a horror narrative. With each game, the dark picture anthology is getting better. While dark games can negatively impact your mind, these games will indeed have nothing to offer than sheer horror and fun.
The supermassive games end their first season of Dark Pictures Anthology with this game. This narrative game will make its place if your favorite games list without any doubt. You will look forward to other games of a similar genre hungrily once you are done playing this game.
3. Animal Crossing: New Horizon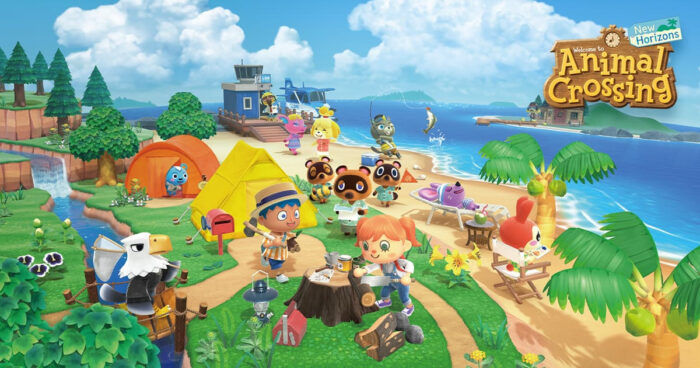 This bright and sunny game is for you if the dark genre is not your favorite. You will find yourself playing this game for hours without any guilt. You can spend time creating your town. This game has some fantastic terraforming and crafting and has taken the gaming experience to a new level. After the traumatic experience during the pandemic, this game will help you soothe your anxiety.
4. Kentucky Route Zero
It is a game about foreclosures, labor, capitalism, and debts. Once you start playing this game, you will always want to be a part of it or in it. Will the gloomy visual, this game will sit at the top of your favorite video games list. Even if you have completed playing this game, you will not mind returning to it repeatedly to relive the experience.
5. Evil West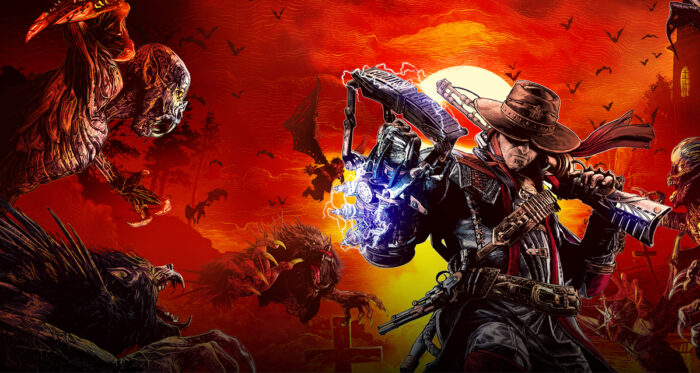 Keep quiet, don't move, and if you see something moving, kill it! Evil West will fill you with action and drama. If you love action and are not concerned about the storyline, it is specially curated for you.
You will find yourself in the shoes of Cowboy Jesse and deal with demons and monsters. Shoot them, fight with them and make your way to the next level. The creators of this game have done an excellent job with vivid light and engaging combat animations.
6. Cake Bash
If you are all about color and fun animation, you will have a gala time playing this game. Cake Bash is a four-player game. You must fight the hurdles and make your way to becoming the tastiest cake. Chocolates, strawberries, cupcakes, and muffins will render their sweetness all through your journeys. If you can not resist the sweet tooth in you, click here to play the game.
7. Death Loop
Time plays a significant factor in this game. A time loop governs the first-person shooter in this game. Your mission is to relieve the same day and escape an island filled with gun-shooting inhabitants. As Clot the assassins, you must kill nine targets and break through the time loop.
Throughout the story, you have to find an easy to bring targets together because the targets are scattered all over the island, and you can visit a section only once a day. To do this, you have to work hard and find out the daily activities of the targets. Gradually you have to find out the ins and outs of each section.
Arkane has yet again delivered a masterpiece. You are catered to plenty to discover in this game. The gunplay and fighting style will amaze you, adding to the uniqueness. Arkane's style will bolster you with meaningful life skills and edgy fighting.
8. Super Smash Games Bros. Ultimate
This game has nearly 75 characters developed by various game developers, and the updates keep adding new characters and levels to the game. You can spend an entire season playing this game without getting bored. You can have a fun party with your friends playing this game while being competitive at the same time.
Conclusion
Now that you have so many options waiting any longer will do you no good. Download and play the games and gather a unique experience. These games, as mentioned above, will enthrall you with craziness and fun. Get ready to deliver yourself to a different world of gaming experience with these games. Call your friends over or connect with them over the games and have fun gaming.