Christmas is almost upon us. Yes, that's right. In one month, we'll be celebrating the birth of our Savior Jesus Christ. It is the most celebrated time of the year. While one month might appear like a long time, it will fly by. Also, Christmas is not only that one day. It is all the festivities that lead to it and it's followed by New Year's eve. A truly magical period is coming. People all over the world are already preparing for it. Once December starts we all know what's next.
Christmas is a truly amazing holiday. It brings people and families together and everyone's in a joyful mood. This is something we hope is never going to change. The best part about it is the atmosphere. Everyone's smiling, singing, and this is what makes it so great. Our culture is such that we have numerous songs dedicated to this holiday. Yes, there's also the tradition of caroling. But, there are various pop and rock songs dedicated to this holiday. Everyone wanted to leave a mark in the music industry by having a song tied to Christmas. Some succeeded while others failed.
In this article, we are going to dedicate time to those that have left a mark on both music and Christmas. This list could have probably been infinite but we are going to focus only on the greatest hits. It wasn't an easy list to compile due to the number of songs available, but we gave our best shot. Of course, tell us what you think once you read our article, and leave your opinion in the comment section. You can also comment on if Slingo made a better combination.
1. All I Want For Christmas Is You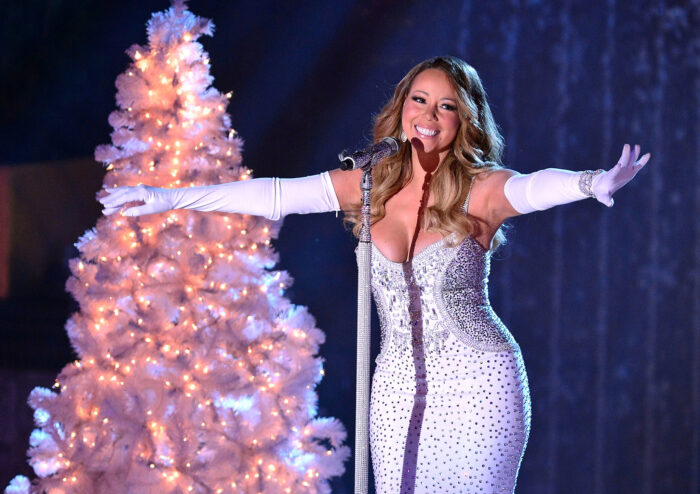 Not the most obvious choice, but this mega-hit managed to remain that for years now. Being tied to Christmas certainly helped. Mariah Carey had ups and downs in her career, but thanks to this song she will never go into obscurity. It is hard to believe that this song was released back in 1995. Let's be honest, back in the day it doesn't leave the impression that it does today. But, it stood the test of time.
Mariah even re-mastered it to an extent by even giving it a new video only a few years back. That's right, this song was topping the charts in 2019 and 2020 despite being released in 1995 for the first time. So, it's no wonder it is one of the most popular Christmas songs ever. What social media can do to your career is witnessed in this song. When re-released it managed to reach new generations with ease.
2. White Christmas
You know this one, right? It is hard not to know this Bing Crosby hit. It is a Christmas classic. It has been one since early 1942. That's right. Here, we have a song that endured the test of time for more than seven decades. You should know that this one is dubbed the most popular Christmas song of all time. Yes, Mariah is our first choice, but that's just recency bias. This one even entered the Guinness World Records book. It is the best-selling single of all time. That's just amazing, especially considering it is a Christmas song.
3. December Song (I Dreamed of Christmas)
Here is another recent hit. But, due to its charm and quality, it managed to rise high on every top list of Christmas songs. Many people argue that while quite famous and popular this song by George Michael is rather underrated. Yes, it might have flown under the radar for some, but once you get into the holiday mood you can't miss it.
It is older than one decade so it's not a new song per se, but with its release back in 2009 George managed to make it a hit at the time reaching the top 10 on many charts. It reflects on this sacred holiday from a child's perspective. The music was based on Christmas Waltz by Frank Sinatra and it speaks volumes of its quality. The fun part is that Michael originally wrote it for the Spice Girls. Luckily, he kept it for himself.
4. Last Christmas
Wham made it to the history books with this one. This is quite a sad song – a ballad of sorts. Christmas can be a time of failed love too. But, you'll make it out easier with friends and family surrounded. The song is quite catchy being filled with sounds of sleigh bells and synths, but what makes it even more memorable is the video of the song. Knitwear in it inspired generations.
What you might not know is that this is yet another song by George Michael as he was the leading member of the duo Wham! As you can see, Michael had a truly inspirational bond with Christmas. The sad fact is that his passing happened in 2016 on December 25th. This a truly interesting fact considering the mark he left on the music industry with his Christmas-inspired songs.
5. I'll Be Home For Christmas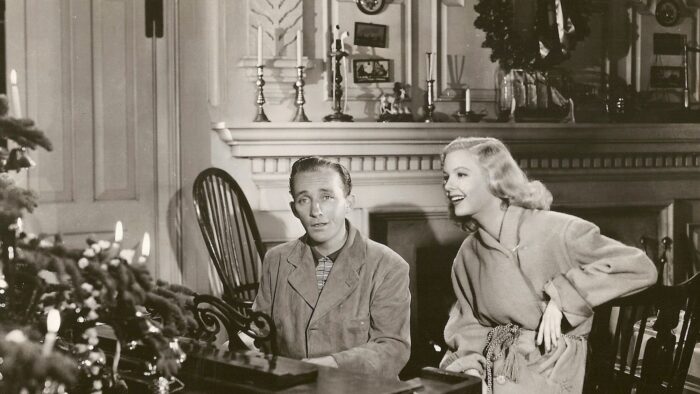 It would seem that once you hit a hit in the Christmas genre it is hard to exit it. This song is yet another example of it. It is hard to speak of Christmas and songs about it without mentioning another great hit from Bing Crosby. I'll Be Home For Christmas is a song that will last for eternity. This is a heartfelt tune, and it is quite a historic one. It is dedicated to all of the soldiers who fought during WWII. Crosby knew how to hit the nail with his Christmas selection. The man will be remembered long after we've celebrated another twenty Christmases.
6. Mistletoe and Wine
Do not miss this hit on next Christmas. Cliff Richard did wonders with this song when it was first released. Upon its initial release back in 1988, it became the biggest Christmas hit of the era. An interesting fact is that your writer for today was born exactly one day after this song was released, so it holds a special place in my heart. It was initially created for Scarps, a musical based on The Little March Girl by Christian Andersen.